There is big money in health and beauty products. So, the fact that Arbonne wanted to make even more money by taking advantage of the world at the beginning of the COVID-19 Pandemic is no surprise. Arbonne used their social media sites to unlawfully promote products they claimed prevented or treated the Coronavirus. To make matters worse, they exaggerated the massive amount of income one could make from selling these products to people who feared catching the disease.
After reading this Arbonne MLM Review, you will discover that Arbonne is just the same as any other typical MLM company. Honestly, there's really nothing special about its business model. Keep on reading to find out more details about the FTC warning, Arbonne's product line, and the opportunity to make money. Let's see if this company could be for you.
What is Arbonne MLM?
Most MLMs (multi-level marketing) claim their products are unique and can't be found anywhere else. If that was the case, you would think Arbonne products would sell themselves. But the majority of the time, Arbonne is a tough sell. Because it is such a tough sell, watch out for the MLM executives and independent reps who brag that their company is the pot of gold at the end of the rainbow.
Arbonne was founded in Utah but is now in Southern California in the city of Irvine. Peter Morck, from Norway founded the Arbonne skincare line along with Pierre Bottiglieri named after the city of Arbon in Switzerland. Every product is researched and tested for quality in Switzerland, but manufactured in the United States.
The company has changed hands several times and since 2018 is owned by Groupe Rocher in Paris. As of this writing, they have operations in 7 countries which are United States, United Kingdom, Canada, Australia, New Zealand, Poland, and Taiwan.
Arbonne's business model is no different than most MLMs and uses a direct selling via network marketing business model. Their products are sold through independent representatives or consultants.
Are Arbonne Products Worth Their Price?
Arbonne carries a variety of hair, nutrition, makeup, skincare, and bath/body products. The company advertises their beauty line as 100% vegan, cruelty-free and manufactured using plant-based ingredients.
One of their most popular products has kept countless moms happy and it is the ABC Arbonne Baby Care Body Lotion. This product is set at one of their lowest price points at $21.00. Although I could not find how many ounces contained in the tube via their website.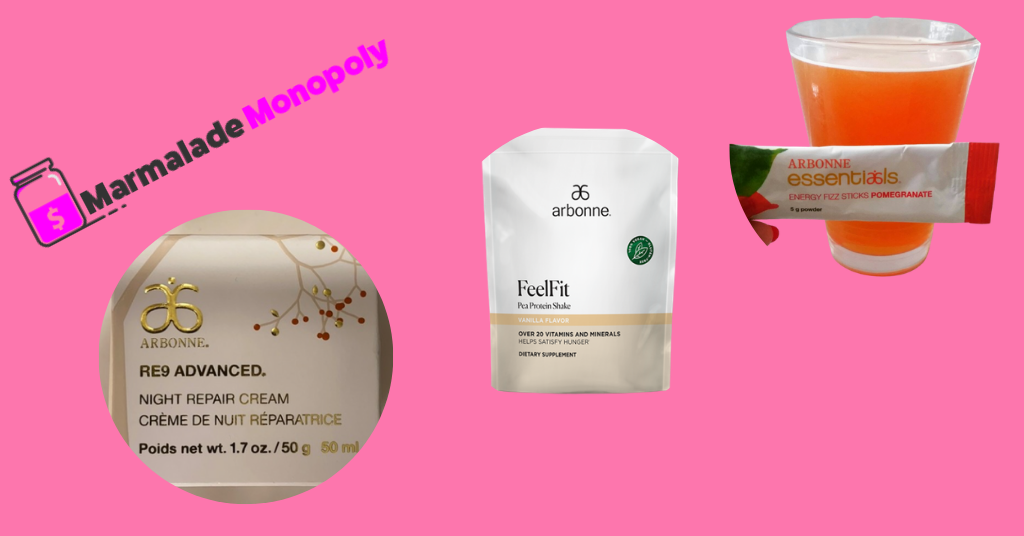 A popular product in the health category are the Fizz Sticks. The powder mixes with water to make a refreshing and delicious afternoon pick-me-up or morning kick starter, with antioxidants and a botanical blend with guarana, green tea, and B vitamins to boost energy. From experience, I can say these little magical packets do provide a zip of energy and are tasty. I used them to help me kick a soda habit. A box of 30 individual packets costs $55.
Their pea protein powdered shake mix is also very popular among the gym crowd. The price is $79 for 30 servings. Their mix is designed to help satisfy hunger and support muscles for overall health support, energy, and well-being. I've had these shakes and they are delicious. What I like about the product is that it has been clinically tested and certified to have a lower glycemic index. A low glycemic index has very little effect on a person's blood sugar levels and does not cause a significant spike in blood sugar.
The RE9 Advanced Night Repair Cream is priced at $88 for the 1.7 oz./50g size. In my opinion, that is a pretty hefty price to pay for a small jar of night cream. Like I mentioned before they are vegan and cruelty-free which is of value to many who are prepared to pay a premium for that assurance. Although, there are certainly comparable products on the market with a lower price point.
How Much Does It Cost to Join Arbonne?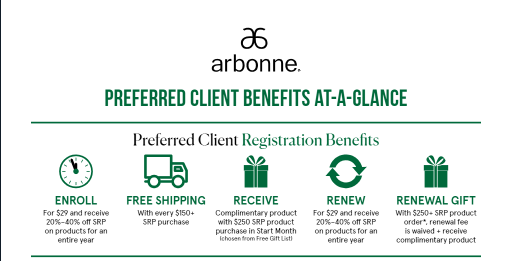 To register as an Independent Consultant with Arbonne, there is a $49 registration fee. A customer who is a Preferred Client ($29 yearly, see benefits in the at-a-glance image) who would also like to be a Consultant can do so for an additional $20 to upgrade their membership. Each year, there is an additional $29 renewal fee.
Other costs to consider that will come out of your own pocket are include any of your own expenses such as phone calls, gas to and from your customers, meals, and any other related expenses.
The Arbonne MLM Opportunity
Arbonne only hires its consultants as independent contractors. That means you are not paid by the company as an employee. You will be required to report your income and pay taxes to the IRS from all commissions and product sales (in the United States). Consultants can sign up in a number of different countries outside the U.S. including Canada, Australia, the UK, Poland, and New Zealand.
The image below will give you an idea of how much of an opportunity is available with Arbonne. Unfortunately, the income is minimal with 66% of their independent representatives average only $830 a year. Yes, you read that correctly!

Can You Make Money with Arbonne?
While individual "distributor" income varies (substantially), there is no denying that 99 % of all people who join MLMs lose money. There is no secret on how to make money with Arbonne, or is there? The company wants you to believe that the more products you sell the more money you can make. Really, to make any sort of income, you must build a team by recruiting others to be a part of your downline. You will be responsible to train your downline. You will have to remember if they don't sell, you will not make money from your efforts of recruiting those people into the company.
As your downline team grows, you can qualify for advancement in Arbonne such as District Manager, Area Manager, Regional and National Vice President. Your need to sell more products increases with each move up the Arbonne ladder.
Arbonne SuccessPlan (Compensation Structure)
There are 4 main ways for you to earn commissions from Arbonne:
Client Commissions – Selling products to clients reaps a 35% commission and 15% to Preferred Clients
Overrides – Commission earned based on the performance/sales volume of your downline team
Mercedez-Benz Cash Bonus – One year lease of white Mercedez-Benz for distributors with a "Vice President" rank based on his/her team sales
Other Cash Bonuses – Similar to other MLM, there are various types of bonuses depend on your personal and team sales performance
Pros of Arbonne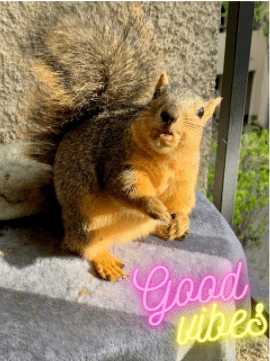 While individual "distributor" income varies (substantially), there is no denying the potential for company growth within any MLM. The keyword is potential because the potential is minuscule. I have three pros that are associated with any MLM business and they are low overhead, minimal business regulations, and quick geiographic market entry. Specific pros to Arbonne are:
Good Commission RatesConsultants receive 35% commission on product sales & 15% for anyone who purchases a product through a Preferred Client membership
45-day Money Back Guarantee All products have a 45-day money-back guarantee.
Consumable Product Line which are products people already use in their day-to-day life and purchase again and again
Low Start-up Cost as low as $49 to get started
Cons of Arbonne
Product Recalls
In January 2009, Arbonne voluntarily recalled some production lots of branded peanut butter cups. This was due to the risk of possible Salmonella contamination. That same year, some of their foaming sea salt scrubs were possibly tainted with Pseudomonas aeruginosa bacteria.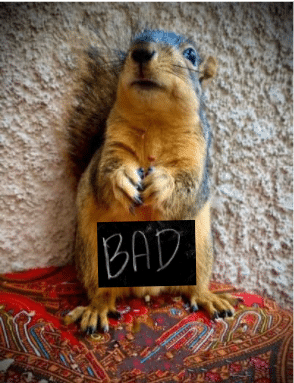 In January 2013, Health Canada advised of Arbonne's voluntary recall of a men's facial moisturizer. Arbonne's testing found that the batch contained the bacterium Aerococcus Viridans.
In January 2014, the Australian Competition & Consumer Commission (ACCC) recalled sample tubes of a day cream due to the presence of the bacterium Enterobacter gergoviae.[29]
In June 2016, Arbonne voluntarily recalled multiple lots of branded liquid eyeliner. The products contained unacceptable levels of the bacteria Staphylococcus saprophyticus, Staphylococcus xylosus, and Staphylococcus lentus.
In October 2017, the ACCC recalled one lot of branded body wash due to unacceptable levels of Staphylococcus cohnii.
FTC Warning Letter


The FTC warned Arbonne that using social media to claim their products cured or treated COVID-19 was unlawful. They also used this claim to recruit people into the company because they would sell a lot because of its product's therapeutic values. You can read the warning letter HERE.
Complaints
There are numerous complaints about the money-making opportunity as an Independent Consultant by Arbonne. You can read one such complaint posted on SiteJabber.
Is Arbonne a Scam?
Arbonne may not necessarily be a scam but I think you'll find it difficult to make money with this business model. The MLM model focuses mostly on recruiting others to your downline and not so much about selling products. So while the "flexible work schedule" sounds great, the reality is that you will have to spend a great deal of time selling and recruiting to make enough income to support yourself. Most people do not have the time to put in the number of hours to make enough money to support themselves.
Also, keep in mind that if anyone in your team isn't making money, neither are you. And if that goes on indefinitely, chances are your team members will throw in the towel pretty quickly. There goes your additional commission.
Final Thoughts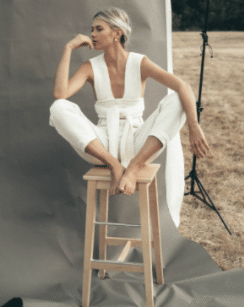 I have strong doubts that being an Independent Consultant with Arbonne will bring you that pot of gold. Yes, you can have that flexible schedule, but you will be putting in so many hours there will most likely be no time to flex. I am hoping that my Arbonne MLM Review helped you decide if this company is right for you. There are so many other opportunities where you can spend your time, other than with Arbonne, bringing in real money that leads to a passive income where you can really live the lifestyle that you choose.
One of those opportunities that can show you how to create a successful online business is with Wealthy Affiliate. There are so many people that have changed the way the purchase goods and services due to the COVID-19 Pandemic. Each minute, there are 4 million Google searches alone not including searches via Bing and Yahoo. Those numbers tell me there are a lot of possibilities to have a successful online business starting today.
If you are looking for a flexible work schedule and a way to build your own business, check out my #1 method for building an online business. You'll get plenty of tools, 24/7 support, a website, hosting, and incredible training.
If you enjoy reading other multi-level-marketing opinions, you can take a look at my Monat MLM Review.
How to Earn a Full-Time Income from Your Laptop
See the Simple 4 Step Formula for Building a Business and Earning Your First $1,000 Online