Thank you for stopping by to read my Uforia MLM review. To be fully transparent, I am not affiliated in any way, shape, or form with Uforia.
So, can Uforia deliver on its promise that its global members will gain the benefits of financial freedom?
Making a decision to determine if a business offers an honest money-making opportunity or just a scam can be quite a challenge. But, I am happy that you stopped here because I will give you my honest and unbiased opinion.
We are going to take a look at the company, the products, and the compensation plan to determine if this MLM (Multi-level Marketing) company is worthwhile.
I have a bonus in addition to clearing up all your questions on your mind. I will also give you a little personal insight into one of the companies that joined with Uforia called Nutricellix.
Let's dig right into this Uforia MLM review, shall we?
What is Uforia?
Uforia claims their new breakthroughs in nutrigenetics research allow the creation of personalized nutritional supplements to prevent disease and achieve optimal health and well-being. Wow, "to prevent" is a massive claim.
Terry LaCore of LaCore Enterprises owns Uforia and Ron Williams heads up the company as the CEO.
Have you heard of ARIIX, MaVie, New Age, Nutricellix, OneYou DNA? These are health and wellness MLM's that recently joined efforts with Uforia. These companies seem to merge together under the radar to throw us off track.
Well, if you research MLM's like your online dates, you are sure to discover lots of red flags with these MLM's.

Promised First-hand Knowledge of Nutricellix
As promised, I wanted to share some insight into the Nutricellix MLM company before they joined withUforia. Nutricellix products are now sold as part of Uforia's weight-management product line as shown in the photo above.
I was asked to join the pre-launch shortly before the business became known to the public. This was invitation-only, but that only means you need to know someone who can invite you. It isn't very exclusive as it sounds.
In November of 2019, I was given a little bit of a "teaser" about a name unknown company which left me wanting more. I compare my need to know like wondering what is going to happen on Monday's soap opera episode after I was left with a Friday afternoon cliffhanger.
I was sent an NDA (non-disclosure agreement) to sign before any more information could be revealed. Immediately after returning the "agreement (NDA)," I received a document in return with a website address.
My heart dropped with pure disappointment when the website revealed that the now-named company, Nutricellix, was an MLM.
An MLM? Are you serious? I have been teased and bombarded with hype for three weeks, and this is what I get? I was furious that I wasted so much time and energy thinking about spending my riches that were soon to come.
In a nutshell, I was made to believe I could quit my job and move to Easy Street. They promised to shake up the old 9-5 work grind. Wow, I'll never need to wait for the weekend again? Every day is Saturday from now on!
The company launched just weeks before the COVID-19 pandemic, and I thanked my lucky stars I did not take the bait.
Sorry, I got a little side-tracked. Let's get back into the Uforia company.
How Does Uforia Work?
This company uses your DNA profile to identify ways to maximize your nutritional health. Uforia claims to have exclusive rights and ownership to the software, technology, and 400 million unique supplement formulas to customize a plan for you.
To start, take a simple DNA test only using a sample of saliva. After registering and paying an additional lab fee ($99), soon after, the customer will receive a 30-day PreTrition program. Every person receives the same initial supplement formula of 180 veggie caps to jumpstart weight loss and improve health.
The DNA kit, lab fee, and a 30-day supply of PreTrition will cost about $259.00.
The one-size-fits-all PreTrition will keep the customer satisfied until they receive their personalized nutrition plan and supplements based on the DNA genetics results.

The DNA report will state what prebiotics, superfoods, raw foods, mineral, and vitamins the person should be using and eating based and the personalized "Utrition" formula will be created. In addition to what is in the PreTrition as shown above, the Utrition ingredients may contain these ingredients below based on the DNA report.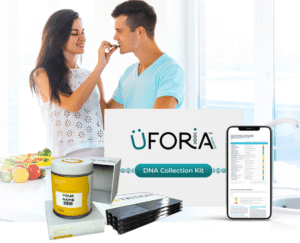 A reoccurring supply of supplements will cost around $160 per month.
Can You Make Money With Uforia?
This Uforia MLM review found that Uforia Science delivers a compensation plan which allows a distributor to earn points for every customer referral and is paid on a uni-level plan. The initial start-up fee is $39.95 and around $160 a month for the supplements which come to about $1960 per year you will give to Uforia in order to have the prestige of selling their products.
A uni-level compensation structure places an affiliate at the top of a uni-level team, with every personally recruited affiliate placed directly under them (level 1).
If any level 1 affiliates recruit new affiliates, they are placed on level 2 of the original affiliate's uni-level team.
If any level 2 affiliates recruit new affiliates, they are placed on level 3 and so on and so forth down a theoretically infinite number of levels.
Uforia Science caps payable uni-level team levels at seven.
There is a downloadable Uforia Science app for iPhone and Android devices. After looking into the app, the main purpose seems to be for recruiting and sharing full-customizable, professionally-written messages via email, text message, or any major chat app.

As you will see below, the Uforia compensation plan is very complex.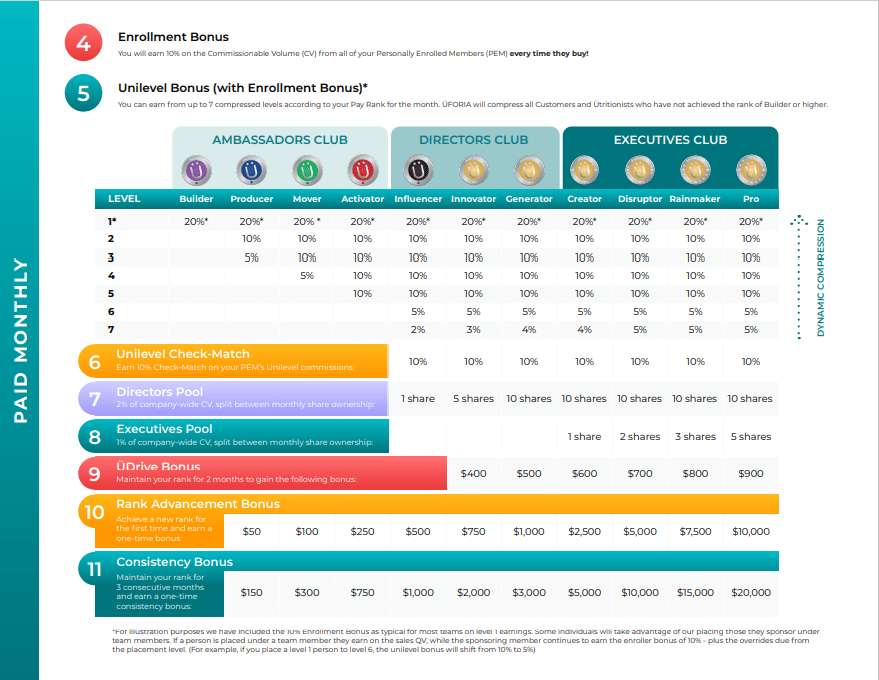 Pros
Customized Nutrition Supplements
Supplements are individualized for each customer and Uforia guarantees a perfect fit for the client's needs.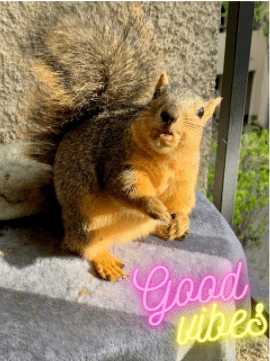 DNA Results
An easy way to discover your genetic background with a thorough report
Executives with an MLM History
Owner, Terry LaCore has a long history with MLM's (this may be a bad thing too)
Low Start-up Cost
The cost to begin distributing is only $39.95
Cons
Unproven
Uforia never goes into detail about how DNA testing plays a part in creating the perfect supplement. They make claims that are not proven by science.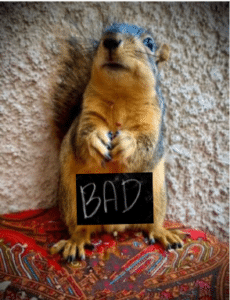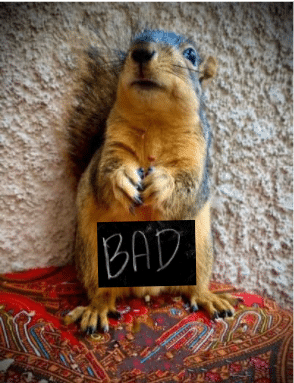 Expensive Products
The vitamin is a whopping $160 per month
Nutrition Varies
We will continue to get the same supplement even though our dietary needs change as we age and become ill.
Low Success Rate
Almost everyone who joins an MLM business usually loses money AND friends
No Income Disclosure
I have searched high and low on the internet and have found no income disclosure for Uforia
Hard to Stand Out
Even if you have a gimmick like DNA-tailored supplements, there is a lot of competition in the MLM industry.
Beware of Lawsuits
Funny story, the two people that head up Uforia met in court because they were on opposite sides of a lawsuit. There were three companies involved PruvIt, Axcess Global, and Forever Green International. There was a messy battle about who owned the licensing rights to a ketosis nutritional product. All-in-all, PruvIt (Terry LaCore) accused Axcess Global and Forever Green (Ron Williams) of shutting them out of the marketplace.
Ron Williams (now the CEO of Uforia) and Terry LaCore (the owner of Uforia) eventually joined the same team. Talk about keeping your enemies closer than your friends.
Is Uforia Legitimate?
The company, Uforia, appears to be a legitimate business, but is it legitimate SCIENCE? Not really, because their reviews are lacking healthcare practitioners offering science-based evidence.
Since every person's DNA is different, that means no supplement product should be alike. Now we can see why the supplement is so expensive.
The company has a hard sell to the DNA approach on all of its products. Are we sure about Uforia keeping our DNA information private? Their website does state they ensure quality and privacy through HIPAA compliance.
Their website does not have a phone number contact but does list an email support address. Uforia promises to respond within 24 hours.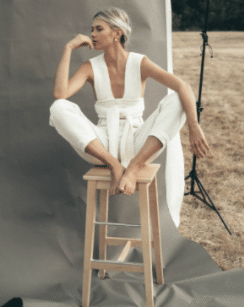 Final Thoughts
I appreciate you taking the time to read to the end of my Uforia MLM review. If you are into science and value the MLM business model, then Uforia might be your cup of tea or vitamins. Would I join Uforia? Absolutely not, because the truth is 99.7% of MLM participants lose money.
Although there is evidence that a person's DNA plays a part in weight loss and overall health, there is also proof a person can change their diet and lifestyle to reduce the likelihood of certain diseases. When the coin is flipped, there are also genetic outcomes that can't be beaten no matter how much broccoli and spinach you inhale throughout the day!
This DNA discovery might be fun to try for yourself, but I wouldn't count on cashing in your kale at the bank on Easy Street!
If learning more about the MLM business lifestyle interests you, do take a look at my iMarketslive MLM review HERE.
How to Earn a Full-Time Income from Your Laptop
See the Simple 4 Step Formula for Building a Business and Earning Your First $1,000 Online